Question
What do you do when the people in power who are supposed to protect you are bullying you too?
8 Answers
Last Updated: 02/28/2017 at 12:59pm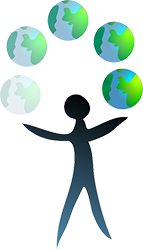 Moderated by
Jackie Dross, M.S. Community Counseling
Counselor
I have a passion for working with people from a non-judgmental, strengths based approach to meet their goals for personal growth.
Top Rated Answers
I ignore them, i wont talk to them ever again? Because if you're supposed to protect me and its like plot twist ha im bullying you its not cool. like no, i wont deal with you, goodbyee, back your things.
Anonymous
April 18th, 2015 6:48am
i will ask them why they bullied me, and after i know why i will said that i dont like their treatment to me and asked them to stop
Anonymous
November 20th, 2015 1:46am
If someone in power who is supposed to protect me is bullying me I stand my ground and stick up for myself. I learned at a young age that that is the way to go. Don't stand for it!
Don't rise to it, but report to the head of your company or if it's personal talk to a trusted family member
Anonymous
December 15th, 2015 10:28pm
Don't let them control you. Just because they've protected you, doesn't mean they have the right to hurt you. Find someone you trust and report their behavior.
I keep calm. You can't always depend on someone. If they help, I'll be happy. If not, nothing more to do
I have had this situation before. Basically I would overcome that person and I would stand my ground and say that your the person who I am meant to feel safe around, but unfortunately I am scared of. I would let them know how they make me feel.
Our silence work as a fuel for those people in power who bully you .your constant voice of protest can be your biggest weapon, it is a battle, it is hard but don't let those insensitive powerful people to carry on without caring of others 'dignity. Express your thoughts with other supportive higher authorities, gather support of courageous people, around you, they are too bullied by the supreme authority, together, we are more powerful than any supreme negative authority,