Question
Where can I find family counselling for stress?
10 Answers
Last Updated: 07/17/2018 at 1:36am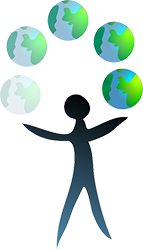 Moderated by
Jackie Dross, M.S. Community Counseling
Counselor
I have a passion for working with people from a non-judgmental, strengths based approach to meet their goals for personal growth.
Top Rated Answers
Anonymous
July 17th, 2018 1:36am
Family counseling can be found in most psychological/mental health clinics. I suggest looking for a clinic in your area and calling to ask about family counseling/therapy.
You can look online or in the phone book or even ask someone for recommendations for good counselors.
Google, friend, family member, therapist, or even on 7 Cups of Tea. It may take some time and trying out different therapist but there is one.
Anonymous
March 25th, 2015 2:12pm
There are many opportunities available for counseling. Your phone book or online is a good place to start looking. Search terms like "Family Counseling", "Family Mental Health", "Mental Health","Counselors/counseling", in your area. You may even be able to find online assistance for your topic of concern. The online atmosphere for mental health is relatively new and progressing in a positive direction. There are some advantages and disadvantages, it's all about what will work for you
Usually I would suggest seeing a face-to-face counsellor who might involve your family... they are trained professionals and you can talk to your clinic to get counselling at low costs, otherwise you need to search for online counsellors that you can talk to via chats, emails or video. But this can sometimes have a high cost so be carefulvof what site you choose.
Stress,no matter what kind or where it results from can be very difficult to go through. If you are looking for help as a child or teen please talk with your parent first about how you are feeling. And hopefully together as a family unit they will help you to get the help that you need. If you are an adult, you can find many available resources to you by just googling or looking in your newspaper or phonebook. Good Luck!
The best place to go first is social services and speak with someone there about options. Also you would be surprised the amount of people on this site 7cupsoftea who can offer their expertise and can relate to these issues.
Anonymous
December 15th, 2015 4:15pm
well there is a lot if different ways you can seek counselling for stress. it really all depends on how much money you may have if you had a decent amount of money then a therapist is a good place to go. if not 7 cups of tea, good friends, teachers, really any person you can trust would be a good place to go
you can find family counselling for stress in your school, by taking to a regular counsellor, or go on line and search focus on the family and they might be able to help you also
There are many Councillor for family councelling you can find one by contacting your gp further they can refer you to them.