Question
I feel like I don't know who I am. How can I find out?
3 Answers
Last Updated: 02/15/2018 at 4:13pm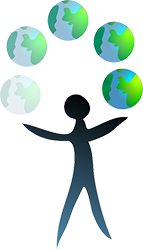 Moderated by
Counselor
If you've found that your quality of life has reduced because of anxiety, fear or some kind of mental hurdle that you just can't get over then lets chat.
Top Rated Answers
I suggest you to make a list of: 1. What you love 2. What you are good at 3. What interests you And you will get more of a sense of who you are. I can tell you that as long as you are true to yourself and your personality (not trying to be something that you aren't) you will get there. If you're a teenager its normal.Its either a phase or you're going through self identity.
Anonymous
February 13th, 2018 2:54pm
In my experience, the best way to find your identity is to try a ton of activities and hobbies that you may be interested in. Journaling or other self-reflecting can be really helpful, too.
Like someone else mentioned, you won't know what you are good at or what you like until you venture out and try them. Explore everything! Finding something that sticks will help form your personality and will improve both your perception of yourself as well as others' perceptions of you.