Question
How am I supposed to love someone else when my heart still strongly belongs to one who abused me long ago?
11 Answers
Last Updated: 02/21/2017 at 4:52am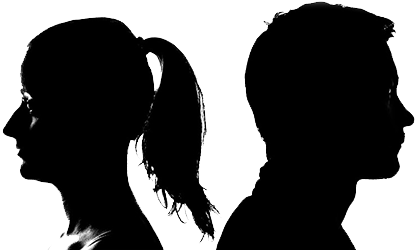 Moderated by
Smita Joshi, BA Psychology / MA / Advanced EFT Practitioner
Counselor
I am empathetic with my Clients going through emotional overwhelm and passionate in helping them. I am supportive, openminded & interactive in helping my clients.
Top Rated Answers
Most people are attached to someone they once loved but don't realise that it's not them that they love, it's the idea of them. They remember all the good times and often forget the bad or make up excuses for what they did. To move on, you must live by one simple motto: "ex's are ex's for a reason" which can be applied to anyone from ex-parents and ex-co-workers to ex-friends and ex-partners. This saying means that there's a reason as to why you broke up; a reason that you should never go back. Not just that but it also means that you should stay in a relationship and try to make it work because once you break up, there is no going back because ex's are ex's for a reason. This saying has helped me through many of my ex's and has helped me to remember the bad things they did and to never allow any person to ever do that to me again. You will find someone who will capture your heart; that someone will be special and treat you right. The ones in-between, are simply testing you and you should be wary of people. No matter who someone is, everyone is more than capable of hurting you. They say people change, they don't; they show you what they want you to see and once you're hooked, they show you their true selves. It's hard to distinguish between what is love and what is loneliness. Take your time with relationships, don't rush in. It may end in tears.
That isn't love, that is fear. You take it as love because the thought is on your mind constantly, just as fear is. And if they abused you before, they will again. If they person you 'love' was cheating, just remember that if they had to choose, they would choose the second person they went to because if they truly loved the first, they wouldn't have sought a second.
By understanding that the treatment from your last relationship is not what you deserve . Nobody deserves to be hurt physically and emotionally . You deserve better.
Anonymous
March 9th, 2015 2:19am
You would have never fell for this person if you weren't still in love with this person who abused you.
Anonymous
May 5th, 2015 2:25am
Escaping an abusive relationship is an incredibly strong thing to do. You are a survivor. You are in a better place than you were. But even if you know those things, you still loved that person. Love, abusive or not, is a very hard thing to lose. But you will get there. You deserve to be loved by someone who will treat you well. Let yourself heal at your own pace.
You will have to learn to let go of your ex and know that you left for a reason. Before you can start of in any other relationships u must do that 1st.
When you bond with somebody. Your bonded. It's done. Even though they may abuse you or hurt you, that doesn't suddenly mean that the "bonding is gone". This is the same as a break up or divorce. You need to give yourself time to heal that part of you that you gave to that person. But you can do it. I promise.
Sometimes you cannot let go of someone. Sometimes its best to forgive and move on, but never forget.
Anonymous
June 17th, 2015 5:05pm
From experience with friends, it usually happened when they stopped trying. Layed back and made no effort to love another. Time took its course and soon enough they had moved on and found another, without even knowing it. They didn't try to move on, they faced each day at a time and looked back a few months after, recognising a huge change of heart.
Anonymous
March 29th, 2016 2:13pm
don't force yourself to love someone. its not easy to forget. let your heart heal from those bad memories. and one day, you'll love someone else.
Anonymous
November 8th, 2016 4:23am
It will take time support, and healing in order to get over the feelings of love and affection for the one who abused you. Remember, there is someone out there! Take your time, move on, and learn to love again!