Question
How should you deal with a breakup when you work together?
20 Answers
Last Updated: 08/25/2020 at 4:13am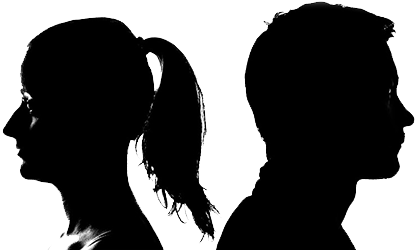 Moderated by
Art Therapist
Life can be messy. Sometimes you need a little support to make your way through it. I love to help guide people through their challenges & to find the beauty in our messes.
Top Rated Answers
Anonymous
November 19th, 2015 4:29am
Office is a working environment, so don't involve your personal issue. Be professional and cooperate for smooth running and tell him/her same.
Dealing with a breakup is difficult, especially when you constantly have to see the other person. In my opinion, the best thing to do would be to accept the situation and what happened. You're no longer a couple, but you are colleagues and you do have to get along. You don't have to be best friends, but I think it's important to remain professional in the environment. Talking to the other person about how you feel about it, may be a good idea too.
try to avoid conversation and any emotions. but always be ready to help and dont be rude or act like your world is going down. just act normal and be super busy and ready to help (even her/him). if they love you they will come back otherwise you consider yourself luck. just try to help people in smallest possible ways.. trust me it will make you fall in love with you again.
Dealing with a break up is difficult, especially when you work together. When my boyfriend and I broke up while we both worked together we just had to sit down and talk. we talked about how we can't let this break up interfere with our work and how we can still coexist without killing one another. It was hard, but we were both able to entertain the idea of civility towards each other.
Anonymous
October 18th, 2016 7:40am
I had to deal with a breakup with someone I worked with. It wasn't fun, but that didn't stop me from being happy and doing what I wanted. Co-workers, bosses and customer don't matter. You have to be happy in your own life. Be professional with your ex at work. If you don't want to talk to them, but you have to you can keep it at a bare minimum. It isn't as hard as it may seem. People get into relationships at work all the time, that doesn't mean they have to stay.
Oh those are always hard, and the answer can change depending on how close you two have to work. Remember to be as professional as possible. You might also need to transfer. See how it works out
Anonymous
May 21st, 2015 10:56pm
Try leaving your past and personal life to themselves. Working with a ex can be extremely difficult. Keep a professional stand-point when talking to them. Don't revert back to old fights or arguments. Keep things discussed about work. When you find that you can talk about work and have progression in that sense, it will get easier.
chale
May 2nd, 2017 1:29am
My (ex)boyfriend actually rents a room from my family, and we're all living together after we broke up recently. It's tough having your ex around all the time, isn't it? Makes you feel like you can never move on? Embrace the pain, for starters. You will be fine one day, you will feel better, but if it's tough right now, be okay with that. Acknowledge that with each other. If you guys are breaking up and do work together, it's important to establish what you both are okay with, and what you aren't. Can you limit contact - do you need to? Since you guys have to see each other on a daily basis, besides the inevitable pain that brings, make sure you leave nothing messy. Straighten things out with each other. Clear up misunderstandings. Part cleanly. That way you have less mess to deal with everyday at work.
Anonymous
November 16th, 2015 5:45am
With respect and dignity. In the office, he isn't your ex, he's your co-worker. Say hello, stay cordial.
Anonymous
November 19th, 2015 1:39am
That's a real tough one. I've been dealing with this myself. It can really hurt to be around them at work when you miss them after a breakup & there may be unresolved stuff still. Communication is so important. If the other isn't keen on communicating you may have to initiate it & bring up a convo addressing your work environment & how you both deal. Think about what you want & need, then try to make it clear that the convo is work related only & that you need to figure out how to separate work vs. personal as much as possible. Other than that without knowing more specifics about the situation it's hard to give more advice
After the break-up, keep is professional. Just being 'friends' can make it very complicated. Make sure you both understand that you will still be around each other on a daily basis, and get comfortable with that.
Anonymous
November 21st, 2015 2:12pm
when you work together & see them oftenly, then you don't have to run from the situation. Be BRAVE and face it, act as if they are your colleague.Also you can think this way, think of you at their place and then feel what they feel if you do something and try to be confident , strong and Happy.
Try not to bump into each other much. Focus on your work more than your surrounding. Make sure to have lunch with your other office mates rather than your ex.
Anonymous
December 26th, 2014 2:35pm
If you try to keep it a work atmosphere, and not a social atmosphere,and not speak of personal things. Try setting boundaries and stick to them
I guess engaging yourself in your work. However its very difficult because when others will pass comment to anyone of you. It will affect both.
You could always confront them about it and set some ground rules on how to proceed with a proffesional relationship after a personal one has ended
meditate. see yourself, surround yourself with positive people and have time with your friends. this might help you divert your attention. :)
crlody
November 30th, 2014 9:54pm
If you're struggling with a stressful situation at work make sure you talk to your HR person - they can help resolve conflicts and make sure protocols are in place to ensure a healthy work environment for you and your coworkers.
Anonymous
December 1st, 2014 9:57am
It's a toughie. It takes a lot of strength from both parties to accept the personal life is different to the professional.
Anonymous
August 25th, 2020 4:13am
Talk to the person. There have to be ground rules set up. You both have to be mature and talk and make a plan out of it. It may not be something easy for most people, since there is a lot of unwanted and unavoidable interaction. But, there is always a way. One of them would be to spend time with other colleagues. Don't run away from the problem, face it and work to make sure it doesn't affect you anymore. Talk to someone and let it out, whether it be a colleague or a peer. Good Luck and take care!