Question
How did you feel when your mum left you and your sister to be brought up by your dad?
7 Answers
Last Updated: 04/04/2017 at 7:58am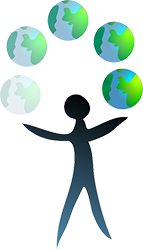 Moderated by
Anna Pavia, psicologa psicoterapeuta psychotherapist psychologist counselor
Licensed Professional Counselor
I feel my work as my personal mission and I love it. My work with clients is nonjudgmental, supportive. I am a very good listener. I use several approaches. Amo il mio lavoro.
Top Rated Answers
I have never been through this situation myself. I can imagine it is hard to feel like you have lost a parent. Something you might want to do is commend your father if in the position to do so for being there to provide for you. Also talking out your feelings and how you felt with your mother or parent who you felt left you behind could help you to find some resolution.
It depends. If my mom left for her own good,then I will bless her. But, I will disappoint if she just leave me without telling me good reason.
Anonymous
June 16th, 2015 10:31pm
i think it would feel very hard , that this is the simplest thing to be don by them and they couldn't , however they may have their own important excuses for that.
Anonymous
November 3rd, 2015 12:36am
it was really hard for me i was really sad and anxious about the future. i felt guilty of what happened
It is hard to be left by a parent, there will be a longing to always know what if behind your head. But always know that it is also always hard to be a single parent and your dad did it for you. Appreciate what you have and don't waste time regretting what you don't have.
I have never experienced that. I did however, go through my biological mother giving birth to me and then leaving me and having my dad and two sisters giving me up for adoption. (Very thankful for that and would never second guess that happening to me, I feel very lucky for that.) As for your case, honestly; you should be very appreciative that your dad is still there for you and your sister. He's going to be having a lot on his plate and he's going to be doing so much to take care of you two and you want to make sure you don't make it a living hell for him. I know the transition may be jarring and very hard to adjust to, but I can guarantee you should still be super happy and proud your father took it to his account to take care of you and stick around.
Anonymous
April 4th, 2017 7:58am
When my mom left me and my sister with my dad to be brought up I felt like she didn't love me enough to stay and fight for me. I felt abandoned and alone like I had no one. I felt that I wasn't worth anything. I was unworthy, not loved, not needed and not wanted. I suddenly had no one to share my stories with. My sister felt the same and even though she was there for me like I was there for her it didn't help much. She too was alone and we were children who had no idea what to do. Fortunately my dad was there. He helped us so much. He took up the role of mother and father in our lives. He made us feel wanted and loved. He was now our mother and our father. I, my sister and dad got through this time and now we are stronger than ever.