Question
Why can't I just live life as worry free as everyone else? Why does it have to ruin my life?
19 Answers
Last Updated: 04/06/2021 at 7:39pm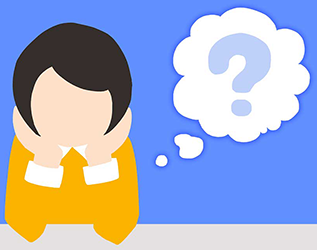 Moderated by
Lianne Kirby, MA in Counselling Psychology
Counselor
I believe everyone should have the opportunity for their voice to be heard. I use a trauma informed, person centred approach in counselling.
Top Rated Answers
Anonymous
June 25th, 2018 11:35pm
Not everyone lives life worry free. Most people worry daily. You just have to find something that makes you worry less.
Anonymous
April 21st, 2015 8:17pm
First, we need to get the idea out of our minds that others live worry free. All of us are humans. We have feelings. And there will inevitably some times, where things don't turn out as expected. This happens to all people, not to an exclusive set. We need to realize that what we see and hear about others is not the entire truth. It can be false, it can be partially true and partially false or it might be missing some crucial aspects. We don't know. Only that person knows what they are going through. We tend to see only the beautiful and sparkling aspects of others' lives. But we often forget that they all struggle inside, due to various different reasons. We all struggle. It's just not perceivable many times.
My mental illness has made me feel this way. Depression takes over my brain and it makes me wonder why i cant be like the happy people out there. I have learned it can only ruin your life if you let it
We are all different people and we live our lives differently. It's not possible to force yourself to think differently than you do. You can work on changing your thoughts by denying your negative voice to dominate and it takes time to work through that, though it might be worth it. Worrying about things is okay at times, but if it fills your life to the point where it ruins things for you, then it's a good idea to start working on your thoughts and trying to change them a little bit at a time. So the next time you start worrying and your friends, family or your own rational inner voice tells you not to worry so much, try to tell yourself it's okay to worry, but to also take a chance and see where that takes you. Experience some things that can help confirm the notion that things aren't always as dangerous as they may seem.
People everywhere have their own struggles, they might not share them with you but trust me everyone has their own hardships and pain. Strife doesn't ruin lives, your reaction to it does and you can choose to either let it get the best of you, or rise above. Easier said than done, but when times get tough lean on your loved ones and trust in your own inner strength and you will get through it.
Anonymous
April 13th, 2015 4:36am
It seems that you are feeling a little anxiety. Anxiety touches everyone at some point in their life.
Spfee
June 2nd, 2015 8:57pm
Worry happens when the "caring" pedal gets jammed do the floor, and all we can do is spin our wheels. Some of us are more prone to it getting stuck, but that doesn't mean worry is a part of who we are, or that we can't stop it.It just takes time and practice. It doesn't have to ruin your life.
Anonymous
July 7th, 2015 4:08pm
Everyone worries about something. It's part of being human. It's part of life. There are resources if this worry becomes too much though.
Most people have worries. Some tend to focus more on their worries, so it gets worse. It becomes a habit, a pattern of thinking. You can change your thinking and habits with awareness and focus. It takes about 3 weeks to create a new habit.
There's not many people that live worry free. People have their own struggles and their own problems. Some people have more worries than others that is very true. It's just a mere obstacle for you to get over. Remember that you aren't alone!
Don't compare yourself to others, you're perfect as you. Talk to friends and family about your worries.
Anonymous
January 4th, 2016 5:15am
As long as you live, problems and all worries are always there. Trust in God always and he will lighten the burden
Not everyone gets to have a worry free life in fact not many people get to have that kind of life. Worrying about a lot is normal and no matter what it won't go away. Sometimes you just have to forget about everything that is going on and just relax and have a good time. Let all your worries out and you could become happier.
Regardless of whoever it is you may look up to, life isn't as seamless as it may appear to others. Life is a constant battle for everyone, and different people struggle in different ways. It takes a lot of effort and practice to portray yourself as some perfect, flawless being in your experiences, and to be quite honest, it isn't worth it. People work very hard to get in the positions that their in, and it really is just a matter of putting in the proper effort. If you stay true to yourself, it will pay off.
Anonymous
September 26th, 2017 11:11pm
Everyone has different life situations and has to adapt to them. Some are more fortunate than other's, but you don't have to let it ruin you. Work through it and you will come out a better person.
I get why you feel that way. I feel that way too. But believe me: you are not the only person that feels that way. Everyone has worries. And the only way to feel better is to have a safe world. World peace. Which doesn't exist in this world. There are always gonna be risks and worries. But the risks don't stop you from doing what you are doing. With everything that you do, there is a risk. But that doesn't stop you from doing it. If you walk out of your house, you can get hit by a bus, but that doesn't stop you from going outside. It is okay to have worries. Everyone has those. Talking about it seems hard, but it is the best way to solve the worries. Or sports. At least, that worked for me. But talking is waaaaaaay better. Talking helps you to not feel alone.
Everybody is different. We all have our own obstacles to overcome, but I remind myself every problem has a solution. Don't view it as a way to ruin your life but to make you stronger. We all have worries, it's more of the way we choose to handle it and what to do with it. Worry is a normal emotion/feeling and this is something we all experience at some point in our lives. What I like to do when I'm worried, I practice some mindful meditation then I try to do something I enjoy and think about the best solution to my problem.
Listen Dear, Everyone and I can guarantee that has problems, Some are hidden some isn't. What I would do in your situation is finding a hobby for example mine is helping people and Gaming which is extremely fun and relaxing. Can you go to the gym ? It will boost your confidence and your anxiety. Life isn't what it looks like on movies trust me. Every person has his own cross to carry. Good luck ! If you want a talk you can always contact me. I'm here to help you ! Stay Strong
Anonymous
April 6th, 2021 7:39pm
You are the only one that can control your own life and the journey you take. It sounds as if you may be worrying or thinking about other people's issues or problems a bit more than you should be. This can be for a number of reasons but the main reason that stands out is - while you are worrying or helping others, you are not addressing things in your life that might need to be addressed. Life can throw us some curve balls and some times we don't actually want to deal with a particular situation because that's when you will have acknowledged there is an issue or a problem and your life is not prefect. Deal with whatever it is swiftly if possible and move forward to something you actually want to do or are interested in and these times will become more joyous, the more you do them. It's okay to be selfish and do things for yourself - after all, no one else can do some of these things for you as they are might be too personal for you to share.