Question
Everyweek I'm trying something new to change my life but it ends up nowhere and its fucking depressing. I'm literally useless...like i can't do anything. Can i even change?
1 Answers
Last Updated: 06/12/2018 at 1:25am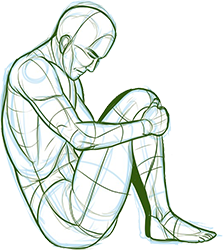 Moderated by
Licensed Professional Counselor
The therapeutic relationship can assist you in accomplishing your goals and clarifying your wants and needs. As a skilled counselor and therapist I will help you along the way
Top Rated Answers
Absolutely! Even though you may not realise it, your brain is changing everyday with every little thing you do (like typing up a new post!). Perhaps to 'change your life' it might be more helpful to break it down into smaller goals. If you did change your life, what would that look like? What might be one small step into the right direction? As an example, maybe it would be 'I want to be skinny' so one tiny step in the right direction is choosing an apple as a snack. It's small, but it matters!