Question
i'm feeling sad 24/7 and don't know what to do, help?
3 Answers
Last Updated: 07/16/2018 at 2:26am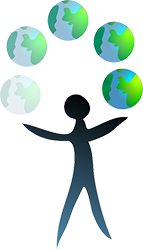 Moderated by
Tara Davis, Doctorate in Counselling Psychology
Psychologist
I have worked successfully with a wide range of difficulties. Nothing is more important than developing a warm, compassionate relationship with someone you can trust
Top Rated Answers
Try to do things that make you happy and be with people who care for you,try to eat and sleep well,try to focus on your health,talk to somebody about the issues that you face,try to be a little more gentle and kind with yourself and try to maintain a gratitude journal in which you need to write at least three things that you were grateful for today(it can be as simple as the warmth of the sun or the food that you get to eat).In case you're not able to cope up well after trying these things,consider seeking help from a professional.
Anonymous
July 9th, 2018 5:30am
Find things that make you happy, and put your energy into that, get out more, and make friends. I'm here for you though!
Talk to someone. The best thing you can do is let out all of your emotions. The next thing you can do is find an outlet, something that makes you happy. If you enjoy writing, write all of your pain away. If you like art, draw away your sorrow. If you find happiness is running, run away from your demons. If that doesn't work, studies show that if you smile as big as you can you'll start to feel happier. Keep your head up, it'll work out.