Question
Why do I always feel so alone?
7 Answers
Last Updated: 01/19/2021 at 8:48pm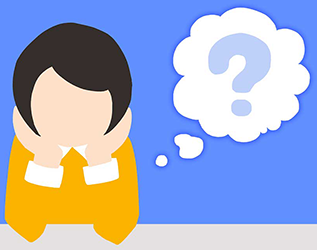 Moderated by
Counselor
If you've found that your quality of life has reduced because of anxiety, fear or some kind of mental hurdle that you just can't get over then lets chat.
Top Rated Answers
Anonymous
January 16th, 2015 3:27pm
Alone doesn't always mean lonely.We shouldn't rely on others to be happy, we can find joy ourselves.
Anonymous
April 16th, 2015 3:50am
When ever I'm by myself or finishing a TV show I feel empty and lonely. But I realized that's the way I feel when no one is there to distract me from my problems. So I write Down how I feel at that exact moment and I no longer feel Lonley because I remember that people love me.
Anonymous
April 16th, 2015 8:37pm
Are you alone? No you are not! You have got us, your family :) if that's not enough just go outside have friends
Well feeling alone stems from a hole in our relationship with our own self, it doesn't really have anything to do with other people. It stems from a lack of self-love and self-approval.
That is a question that many of us have thought about at one time or another or even suffer from on a daily basis. Sometimes its even common to feel alone even when you have someone else around you. If its something that you are suffering from on a regular basis, perhaps talking to a counselor or therapist can help.
The feeling of being alone is the same with being lonely with yourself. And actually, being alone doesn't mean you are not happy. If you are not happy being alone then you must be lonely.
Loneliness can also be attributed to internal factors such as low self-esteem. People who lack confidence in themselves often believe that they are unworthy of the attention or regard of other people, which can lead to isolation and chronic loneliness.