Question
How do you know when it's time to break up with someone?
43 Answers
Last Updated: 08/24/2020 at 8:17pm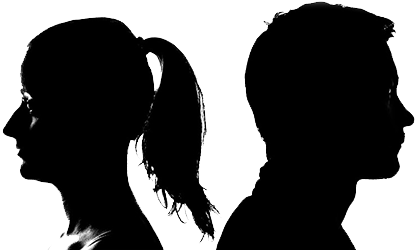 Moderated by
Psychologist
Life is chaotic and you need to rest if you're tired. I am here to help you relax until you are ready to start over again.Your mental health is priority, so is your happiness.
Top Rated Answers
You feel like your relationship has gone dull. The fire that was lit is now cold ash. The feeling that you once had for that person are gone.
Its time to break up with someone when they're not giving effort in a relationship. If they don't give any effort that means they don't care. If they did care, they'd give effort.
Anonymous
September 5th, 2016 7:22pm
If your relationship becomes turbulent or abusive it is a time to end not mend it. If communication becomes strained it may be an issue to work out together.
Only you yourself know what's best for you. However, if the relationship has fallen to the point where domestic violence or abuse is an issue, please consider breaking the relationship immediately and seek medical attention and legal action.
Solia
November 14th, 2016 2:16am
Some relationships can be saved even when it doesn't seem like it. Do you want to save your relationship? Does the other person in the relationship want it to be saved? If both people are willing to fight for it, then do fight. If the answer is no, then it might be time to break up. If staying in the relationship is making you unhappy and you don't see that changing, break up. If you don't see a future together, it might be better to break up.
svxo23
November 20th, 2017 7:44am
It's time to break up with someone when the physically or emotionally abuse you, or when you think more about the past with them than you do the future.
When you've discovered to realized that you and your partner have come to a rut in your relationship. The first step is to bring your concern to your partner. Maybe they don't know that you feel that way or they feel the same way. Now that you've addressed the issue or issues that need changing, give it some time for it to work out. If after some time things don't improve, you still feel like your relationship and you feel like you are no longer getting the most out of this relationship then it's time to end things.
When you feel like it's not the same. When they don't put any effort into the relationship anymore or when they stop texting you or calling you like they used to.
When the relationship becomes a burden. When planning things with your significant other becomes a chore.
I feel one answer to that could be when you both spend more time fighting than enjoying your time together. When the resentments are stronger than anything else.
When you are upset or sad more often than you are happy and carefree with them or simply thinking about them?
When you're very certain that your other seems always busy and ignores you a lot. Doesn't try to contact you. makes you feel alone
It's time to break up when the person no longer does the things ye used to do, they ignore you, they treat you like an ordinary, they give importance to others Rather than you, they don't care about your feelings, they get Andgry over silly things. When talkng about future with that person makes you anxious, when the person is uncertain about you and keeps secrets from you. There are so many more signs, but the most important one is the vibe that you get from this person when things start going downhill. Trust your intuition, it'll guide you always.