Question
How can I feel happy about being single?
304 Answers
Last Updated: 07/30/2020 at 6:50pm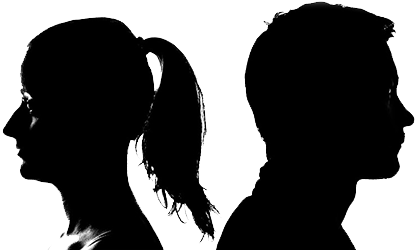 Moderated by
Licensed Professional Counselor
I have been practicing cognitive behavioral psychotherapy since 2007 with a diverse group of adult clients with various diagnoses, all races, and socioeconomic classes.
Top Rated Answers
Anonymous
July 25th, 2020 7:47pm
There are many things a person can do to feel happy about being single. Being single means more time to focus on yourself and accomplish things that would otherwise be hard by having to divide your time with someone else. It also gives you time to explore the may possibilities that life has to offer and to try new things. Being single also gives you time to spend with close friends and family. Some relationships take up a lot of the persons time and we often put aside family / friendships that we had before. Reconnecting with those that are closest to us and giving ourselves room to breath can help strengthen our own character and self - worth.
Being single means that you can spend all your time and energy into loving yourself, caring for yourself, and nurturing your own growth. Before we can commit ourselves to a relationship, we must learn how to love and appreciate ourselves first. Without it, how can you expect to give another person the time and caring they want when you can't even get it for yourself? Singe isn't a bad thing, and you can see it as an opportunity to really work on yourself, your path, and your own life. So don't feel too down that you are single :)
Anonymous
July 30th, 2020 12:31am
It can sometimes feel daunting to know that we create our own happiness and it can also be the most empowering. You can feel empowered that you're single because toxic or shallow relationships won't do. Develop your standards and your worth. Go on "self-dates" and take new actions (whatever feels new to you). Take steps to build your confidence to let you know that you care about your "future-self". Remember how grateful you feel of having washed the dishes when you were tired just to have more extra free time without a nagging worry? It's like that in small steps that get built on each other for your foundation of well...YOU! You read about self-development, take on a new hobby, a trip, or check out a local event near by. Their all experiences that inform you of who you are. So that when you're not single, if you choose to be in a relationship, you get to share that. Time with yourself is never time wasted.
When you are single, you have an endless amount of opportunity. A lot of people often feel tied down when they're in a relationship and feel like they don't have the same freedoms as single people. Take advantage of this and go out into the world. Who knows? You may find someone to date. The future is uncertain, so don't be too stressed out if you don't find a partner anytime soon. There's a lot less to deal with and you get to have more time to yourself. as long as you're happy, more and more good things find their way to you.