Question
I love two different people. What should I do?
139 Answers
Last Updated: 04/05/2020 at 7:59pm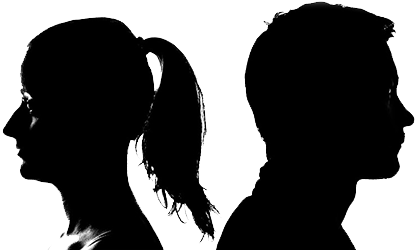 Moderated by
Licensed Professional Counselor
The therapeutic relationship can assist you in accomplishing your goals and clarifying your wants and needs. As a skilled counselor and therapist I will help you along the way
Top Rated Answers
Anonymous
February 14th, 2019 7:17pm
I personally have been in a similar situation and I came to learn and understand that if I truly loved the first person, then I would have never loved the second. It is a situation most people find themselves in and they feel lost and confused, but it is a situation that helps you grow and learn your own self worth and helps you to love yourself to a greater extent. If you cannot figure out what your heart wants then open up to the two people you have feelings for and tell them exactly how you are feeling.
Love is a general term. If you meant generally, there's no problem with that. But, "in"love to two different people, I suggest you think about it long and hard on who you will end up with. Because in the end, reality speaking one will end up with you and one will just have to accept it and move on with his life. Life is unfair, but it will be more unfair if one does not act upon this problem sooner. If not, then everybody will be in pain. So think about this wisely and make sure you have chosen right.
As per what I feel, you cant Love two different people at the same time. One of them must be your attraction/crush. You must try to see whom do you truly love, with whom time passes by quickly, with whom you are YOU. You must get to know yourself and both of them better. Love is a different thing altogether and if you are confused about who you love, try staying away from both of them and see who you remember most of the times, by little things or weird topics, who comes in your mind more and more, who makes you feel special and lucky at the same time.
This must be so hard for you. Think about the person that makes you feel happy, truly happy. Think about the person you could see yourself with in the future; think of the kindest person. If you really loved the first, you wouldn't have fell in love with the second. Also think; is it puppy love? Or true love? You will 100% work this problem out soon, and I understand how difficult you are finding your situation. Please make sure you address this with both of these people, as it would be unfair to lead both on. I hope you find a solution to your problem very soon!
Anonymous
May 22nd, 2019 1:10pm
You can't love two equally at the same time, look for something that is only unique to one of them and you're likely to be more compatible with in the long run, and in the end you don't regret choosing that person over the other one, no matter how many hardships you have to face but you know that you'll get through them together. . Think who you are more grateful for being in your life and who loves you the way you are. If you sit down and really think about it rationally weighing all the pros and cons, you will find your answer.
Anonymous
May 26th, 2019 5:10am
Hi, this question is something close to my heart. currently, I am in love with a guy who says he loves both his girlfriend and me. And I can't quite understand it, to be honest, I don't believe it is possible to love two different people at the same time equally. but I think, a person can be confused about what he wants or does not really know what he is looking for & you might like some qualities from one person and other qualities from the other person. but none of them are what you are looking for. if you love someone enough, if your love is right then your heart should know. but if you have to ask other people on what to do you are insulting the people you claim to love.
» First of all you need to get to know each deeper. You should've already known to do this but better late than never. Make sure you really, really know each of them at their core. I'm not talking about knowing their favorite colors or their favorite foods. Know what they'd grab if their house caught fire. Know the one thing they hate most in the entire world. In other words, you should have a really deep sense of knowing each of them because only then can you fairly choose the right person. »» The next thing you must do is pretty straightforward: Notice your personality around each of them. Does your personality change with one person but not the other? Are you able to be more of yourself around one of them? If so, then that's the person you should be with. In other words, pick the person that brings the best out in you. »»» You need to know where both people stand on serious issues. You need to know if your morals and values line up. If they don't, you clearly can't be with them because you'll have major issues down the line. »»»» The next thing you need to do is assess how you feel before seeing each person. Who are you most excited to see? Pay attention to your mood and excitement levels for a little while and see if there's a trend. Obviously, the person you anticipate seeing more is the person you care about more. - I really hope that this helps: If you want to hear more or if you simply want to talk then feel free to shoot me a quick message. :)
Only you can decide what to do! I get that this is hard, I've been through it, and I bet a ton of other people have too. But nobody can tell you who to choose. My advice would be to try not to feel rushed to choose one or the other in haste; I would take things slow and steady. Maybe think about who's more compatible with you, and who you have the best chance of a lasting relationship with. Think about each persons availability. If one has a partner who they are monogamous with, that would be a dealbreaker for example. But overall, you have to think about yourself and each of the people you love.
Anonymous
November 14th, 2019 9:12pm
I think it is important to take time for yourself and think about what you want. The first thing to think about in this situation isn't what to "do," but how you are feeling and the ways that you can start to cope with and understand your feelings. Overall, you are the person who knows what is best for you, so taking that time to think about yourself and your feelings is crucial in being able to come to conclusions about your life. All in all, just understand that feelings are an extremely complicated thing and you are not a bad person for loving two different people.
Anonymous
December 28th, 2019 8:52am
If you're married, I guess this would be a question to yourself. If not, then give yourself and the other two people you love, time. Maybe be honest with both of them. Perhaps the answer will become clear to you by the reactions you get. Are you having other problems in your life? Would it help to speak to a professional / guidance councilor? Is there a way you can remove yourself from the situation, take a holiday, reflect and give yourself space? Time out to go off and find something you really enjoy doing might help you make a decision.
MJayDe
January 5th, 2020 1:45am
If you love two different people find out who treats you best, and who makes you feel better. Ask your self if you could live without one of them. Remember you don't have to chose one right away, take time to do what feels best. Based on personal experience, I would advise finding out if they also love you, as that might influence your decision. It might also help to start a diary to help you get better in touch with your feelings.
Think about the qualities and bad traits of each one and make a list. Then ask yourself which one of them has the most qualities that I am looking for? You might also love one more like a friend or lust over them rather than love them. Look up the definition of love, lust or friendship love. You might realize you see one as more of a friend than a lover because you enjoy talking to them but don't want them in a romantic way. If you care about one more than the other that is love more than lust. Lust is when we are attracted physically to that person but we don't care about them. Love is when we care about them. Romantic love is when we are attracted to them and also care about them. Ask yourself which one of them are you closer emotionally? If you had a problem, to which one of them would go to or ask for advice? If you needed to tell one of them a secret, which one would you trust more with that secret?
Access how much you want to be with each person, things such as what you like about one person versus what you like about the other. Although you should also make a list of what you don't like and your doubts about a relationship with said person. Also consider your personal relationship with each person, which one you're closer to. One of the most important things you can do is trust your gut. You like both people.Now find out which one you like more as well as which one makes you feel safer, more welcomed, and who you're more comfortable with.
Be honest with them both. Open communication between the two parties is best,sometimes. Be honest with your self. Maybe stop seeing both for a bit,so you can do some self-reflecting. It is nice that you love two people,we are suppose to love everyone. The problem lies when, want a more committed relationship. If your having issues with picking which one to chose,your not a lone,most people have problems with picking the right one. If you need more help,and tips 7cups has trained listeners. Hopefully they can help with your problem of picking the right person. But it is up to you,to pick the one you want to pick. A listener might be able to give you some direction in how to pick,the right one. I hope this is helpful.
Think about what you want for your future, who you want to be there with you and what you need to do to get there. If you want to be with both of them then how could that work in a healthy way? If you want to be in a monogamous relationship what do you want it to look like, and which person fits that better? Listen to your heart, but also consider the wants and needs of the other people involved. No matter what you do someone will be affected in some way. So be ready to own up to that.
Anonymous
March 14th, 2020 2:22pm
You know people say if you love the second, then go for the second because if you really loved the first then there might not have been a second. But i don't think that's how it works, you know. What if you don't know who you loved first? Or what if you really are sure that you love both of them equally? You know i read in a book where this guy loved two girls too and I remember that i found his way of figuring his actual love out good. He said that he really looked at the girls and tried to find out the things that the other girl didn't have. He imagined himself leaving without the girls and their unique traits and he asked himself if he could live without it? It was then he figured out what girl he could never really let go no matter what. I read this another quote you can say on instagram. It said imagine yourself totally drunk in a room with all your exe's, almost's and past crushes. You can put the people you love in here. And ask yourself who would you go to when you will be drunk and not in your right state. Honey,deep down you already know the answer. I knew my answer the moment I read the quote. You just have to accept your choice.
Waka
March 22nd, 2020 8:11pm
Then love two different people. There's nothing wrong with that, you can love as many people as you want because you can afford in your heart to care for them. The dilemma is the strength to be honest and to be able to decide what is the correct way to go about it. If all parties can consent to polyamory, it may be worth treading slowly, but if that kind of lifestyle is unsuitable for your personality and the people you value then you may need to access. No case is the same. Sometimes we love multiple people because we are able to see the good in them or have different parts of yourself connected.
I must say, that's quite a difficult situation! Maybe you could try envisioning a future with each of them. Who do you see yourself with? And ask yourself, who is more likely to make you happy in the long run? What is it that you love about them? Who is actually good for you, who brings out the best in you, your best qualities? Compare them based on questions like these. But don't stress too much about making the decision, life has a funny way of sorting things out. I wish you all the best and good luck in finding out!
You should take a moment (a long moment) to sit down. And think about your situation. Think about who you loved first and why you fell in love with them. Compare them to the other. Notice anything different you fell in love with. If this is an "I can only choose 1" situation. Choose who makes you happier as a person. Not who you don't want to hurt the most. You should focus on how these people make you feel instead of how much you don't want to hurt them or ruin a relationship. You can always offer to remain friends.