Question
Where can I find psychology internships for high school students?
89 Answers
Last Updated: 12/18/2017 at 1:44am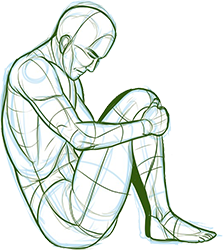 Moderated by
Psychologist
Hello! My name is Dani, I am a Psychologist and registered Psych Assistant. I have a passion for helping a different types of clients from all diverse backgrounds!
Top Rated Answers
Anonymous
October 29th, 2015 9:21pm
Yes!! High school students are welcome to participate in the internship program designed for college students. Here is the link to learn more about the internship program!! https://www.7cups.com/communities/internships/
GohBot
November 29th, 2015 5:22pm
I'd look into volunteering at your locl mental health clinic. Alot of these places are underfunded and in desperate need of volunteers that can perform simple tasks. You get to experience what goes into mental health care and the reality that alot of your patients live through every day.
Anonymous
August 30th, 2015 9:03am
Yes. 7 Cups of Tea is a great place for students to serve as non-paid interns and in turn receive credit for their academic programs.
Anonymous
September 2nd, 2015 12:51am
7 Cups of Tea DOES have an internship program! Although it is not explicitly for sychology students or high school students, it is a great step for anyone who wants to be involved.The internship can be found on the website and you need to register for it. While it is fairly involved, I am sure it can be a rewarding experience!
Anonymous
September 3rd, 2015 2:34am
7Cups offers a wonderful opportunity to learn how to help others in a professional and supportive way. While the experience may not match that of a traditional internship, the training and real-world situations likely exceed that of many internships. There is no substitute for real experience helping real individuals in need.
Anonymous
October 30th, 2015 8:12pm
According to https://www.7cups.com/communities/internships/ the answer is "Yes, we welcome 16-19 year olds to register for this internship. Teens can gain volunteer hours for school projects and other assignments by listening and providing support on 7 Cups. The internship certificate will mention the hours spent listening on one on one chats."
Anonymous
September 12th, 2015 8:08pm
Yes they doooooooooooooooooooooooooooooooooooooooooooooooooooooooooooooooooooooooooooooooooooooooooooooooooooooooooooooooooooo
Anonymous
September 19th, 2015 3:37pm
I'm sorry I have no clue. Ask someone else. I haven't been a listener for long enough. Sorry!!!!!!!!
Google and youtube is the best option. You can follow some Psychological internship sites through online.
Anonymous
November 20th, 2015 9:46am
You can always go to Psychology.com or you can browse through some of our active listeners and ask their opinions.
http://www.apa.org/education/undergrad/research-opps.aspx Hope this would help! Basically depends on where you are! But you can try an internship at a college as an under of a Councillor Hope i Helped
Anonymous
December 18th, 2017 1:44am
Try a university or college near you. Large therapy offices or mental institutes may also be a possibility. Small or private offices are not likely to be of help. It can be difficult to find internships in this field and other theraputical fields because of the patient confidentiality and the personal aspects that go into treatment, but you should be able to find something of interest :)
Anonymous
August 19th, 2015 3:55pm
Yes they do. We would love to have interns here! I know this one girl who is in high school and is a listener here and she does amazing work!
Anonymous
August 19th, 2015 6:29pm
While 7Cups does not have psychology internships for high school students, it is a great place to apply and further a commitment to the well-being of our members and guests.
Anonymous -
Expert in Depression
August 20th, 2015 3:31am
Yes, there are internships available, I suggest you contact one of the 7 Cups Ambassadors to get more information about it
I do not think there is. But listening to other people can make your life experience richer. I hope that helps.
Maybe lol, I don't know for sure but I thought the internships were for college and in some high schools they offer college level courses, I think though that it's for those above high school.
OH my goodness ..not that i'm aware of. However if this is the case, i say EXCELLENET! I think youth needs better control of their minds and emotions
At this time I believe it is only offered to undergraduate and graduate students. If the student is dual enrolled in high school and junior college perhaps sending them an email or a message requesting if they offer any modification to their policy might be a benefit. The worse they can say is no, and you can try being a listener for a year getting a lot of experience as well as helping some people along the way!
Anonymous
August 21st, 2015 10:07pm
Yes i believe they do. Asking a listener who has been here for a longer period of time would be a good idea, so they can instruct you as to how to get one and so on.
Anonymous
August 22nd, 2015 12:01am
I honestly don't know, but I'm guessing that they don't offer that here. I apologize! You might want to check out the forums here at 7 Cups.
Anonymous
August 22nd, 2015 8:22am
yes 7cups does, they offer many oppurtunities for young high school student listeners and helpers around the world
Anonymous
August 22nd, 2015 8:53pm
yes it is minimum 8 week on-line program.You can get information by going to website about option, graduate undergraduate intern ship program .
Anonymous
August 23rd, 2015 10:28am
i think it does,it is closely connected with problems high school students of that school have and is a good practise.
Anonymous
August 26th, 2015 1:21am
i' m posting because i am waiting for the answer to this, ive had this question for a very long time
It looks like the internships are only for college and graduate school students. If volunteering is something you're interested in, starting out at a nursing home can be a great way of getting some experience with a population with a variety of psychological concerns.
Anonymous
August 26th, 2015 11:18pm
I happen to know phycological study's, I wish that I would have don't an internship with 7 cups before I started with them. However the training we are offered is brilliant.
I would love to know the details to this please. I am seeking a mentor on this page to help me grow as a listener and a person. People are noticing i am talented at this and i would love to improve, although i have no formal education in psychology. I want to be better at helping people, somebody help me please. P.S. You can apply for internship on this site, but i am not familiar with the details.
Its great to ask this question; I am currently interning with 7 Cups; 7 Cups does indeed offer internship opportunities for those involved in the social science and human services field, both for graduate and undergraduates:) 7 Cups would be pleased to have you as part of their intern team, dont hesitate; good luck if you choose to engage.
Anonymous
August 28th, 2015 9:28pm
Yes it does. 7Cups can help high school students. If you're in high school and are having troubles with anything,this place is a great place to come.